The Motet Cycles Database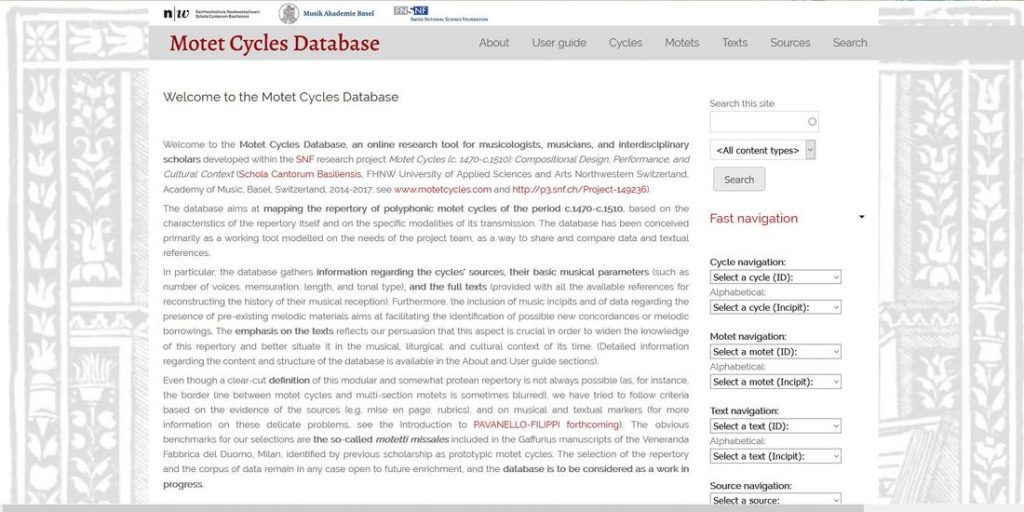 The Motet Cycles Database includes information about cycles of polyphonic motets composed and transmitted in manuscript or printed form in the period c.1470 to c.1510. The Database intends to visualize their complex architecture by displaying (and referencing between) distinct levels, including the motet cycles themselves, the contained motets, the respective texts, and the sources. Moreover, it depicts intertextual and musical relationships within the repertoire.
The Motet Cycle Database is a digital tool developed by the Motet Cycles research project, with the support of the Schola Cantorum Basiliensis and the Fachhochschule Nordwestschweiz, and in close collaboration with digital humanities expert Jan Koláček. The database is based on Drupal 7 and employs the Verovio library to display musical incipits in mensural notation.
The database is an open access tool available at http://www.motetcycles.ch/.