People
Project Leader
Agnese Pavanello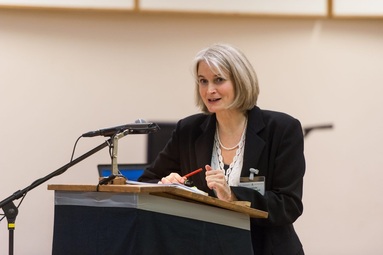 Agnese Pavanello studied Musicology at the universities of Pavia, Regensburg, Freiburg im Br., and Basel, and at the University of Fribourg, where she was awarded a PhD in musicology. After working as a musicological assistant at the Universities of Salzburg and Vienna (Universität für Musik und Darstellende Kunst) and publishing articles, editions of instrumental music (Corelli, Tartini, Locatelli, Bonporti) and a book about Roman 'concerti grossi', she has been a member of staff for The Gaspar van Weerbeke Edition and editor of Gaspar van Weerbeke's masses and motets. Since 2012 she is working in the Research Department of the Schola Cantorum Basiliensis in Basel (Musik-Akademie Basel / Fachhochschule Nordwestschweiz) with teaching and research assignments.
Research Team
Daniele V. Filippi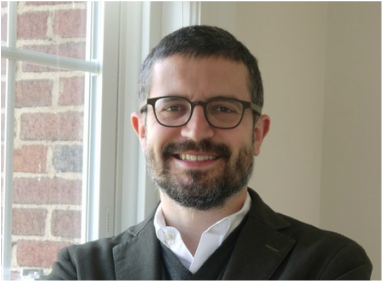 Daniele V. Filippi studied musicology in Cremona and in Heidelberg. His scholarly interests include early modern music and spirituality, historical soundscapes, and intertextuality. He has published books, articles, and book chapters on composers such as Gaffurius, Palestrina, Victoria, Marenzio, de Monte, and G.F. Anerio. Thanks to a research fellowship from the Jesuit Institute at Boston College, in 2012-2014 he has developed the project 'The Soundscape of Early Modern Catholicism', in which he has investigated topics such as the use of music and sound in European missions, the sonic experience of the Tridentine Mass, and the connections between devotional songs and spiritual practices (see http://www.selvarmonica.com/). Publications and further info at https://scb.academia.edu/DanieleVFilippi.
Hanna Marti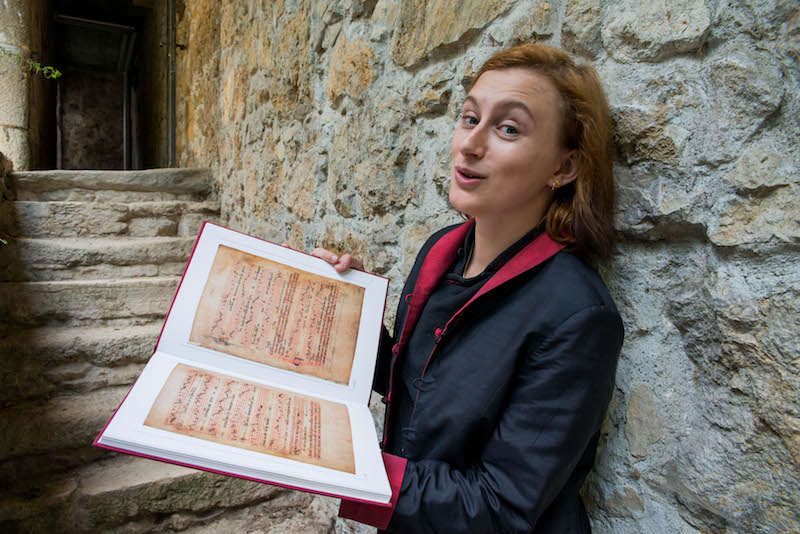 Hanna Marti started her musical career as a guitarist in various rockbands before falling under the spell of early music. She obtained bachelor and master diplomas at the Schola Cantorum Basiliensis, studying as a voice student in the class of Evelyn Tubb (finishing in summer 2015). During that time she discovered the lute – studying with Peter Croton – and taught herself to play the medieval harp. She also completed a minor study program in "Musikalischer Satz und Geschichte" (music theory and history) at the Schola Cantorum Basiliensis. Since completing her studies Hanna Marti's artistic work focuses mainly on the performance practice of medieval music. She performs with various ensembles such as Sequentia (FR) and Ensemble Leones (GER). With her own ensemble Moirai as well as in her solistic work, Hanna Marti explores the possibilities of musical reconstruction of medieval texts, whose melodies have not been directly transmitted in notation. See www.hannamarti.com.
Felix Diergarten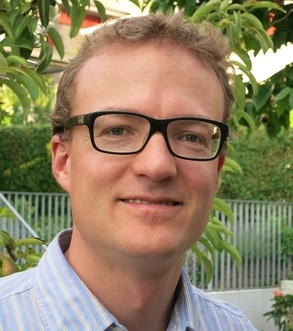 Felix Diergarten obtained diplomas in conducting and music theory in Dresden, where he studied with Ludwig Holtmeier and Clemens Kühn and went on to study "Theorie der Alten Musik" at the Schola Cantorum Basiliensis with Markus Jans. He was active as repetiteur, assistant-conductor and conductor at various theatres, including the Nederlandse Opera Amsterdam and the Sächsische Staatsoper Dresden. He received scholarships from "Cusanuswerk" and the "Richard-Wagner-Verband" and holds a Dr.phil. in Music Theory from the Dresden Hochschule für Musik "Carl Maria von Weber". Since 2009 he has been teaching "Satzlehre" and "Theorie der Alten Musik" (music theory, history of theory and analysis) in Basel. He was Guest Faculty Member of the International Orpheus Academy for Music & Theory 2013 at the Orpheus Instituut in Gent (Belgium). At the University of Würzburg he is currently writing his Habilitation thesis on French fourteenth-century song.
Dominique Vellard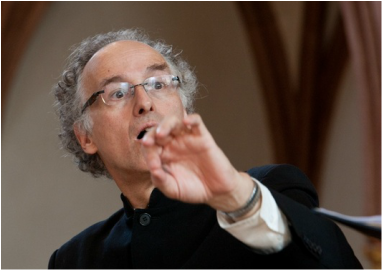 Since 1979 Dominique Vellard has been the inspirational driving force behind the Ensemble Gilles Binchois – more than three decades of research and performance that have led to the creation of some of the essential recordings in the catalogue, especially of music from the medieval and Renaissance periods. Dominique Vellard's passion for music from plainchant to the 17th century was nurtured in a boychoir ('Maîtrise de Notre-Dame') in Versailles. In more recent years, he has expanded his interests to specific encounters with musicians from India, Morocco, Iran and Spain. An additional facet of Dominique Vellard's musical character is on display: he presents himself as the composer of vocal works, drawing deeply on his own experience and interests in monodies and polyphonies from both the Western and the Eastern traditions. Vellard is Professor at the Schola Cantorum Basiliensis since 1982 and directs in France the "Rencontres Internationales de Musique Médiévale du Thoronet". 50 recordings punctuated his musical career.
Ozan Karagöz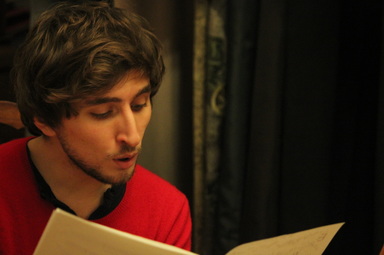 Born in Turkey, Ozan Karagöz studied violin, piano and singing in Izmir and composition, music theory and harpsichord in Istanbul. He studied mediaeval-renaissance singing with Kathleen Dineen and Dominique Vellard as well as ensemble direction with Crawford Young at the Schola Cantorum Basiliensis, where he also studied early music theory with Johannes Menke and Felix Diergarten. His master thesis was about compositional methods in mensural canons in the late fifteenth century, focusing on Pierre de la Rue and his contemporaries. Currently he is teaching (ad interim) "Historische Satzlehre" for mediaeval-renaissance music at the Schola Cantorum Basiliensis.
As a singer he has performed in various concerts and festivals in Switzerland, Germany, France, Italy, Spain, Belgium and The Netherlands with people and ensembles dedicated to early music performance. He is a founding member of ensemble Rumorum (dir. Grace Newcombe) and is the director of the vocal ensemble Troxalida.
Former Members
Marie Verstraete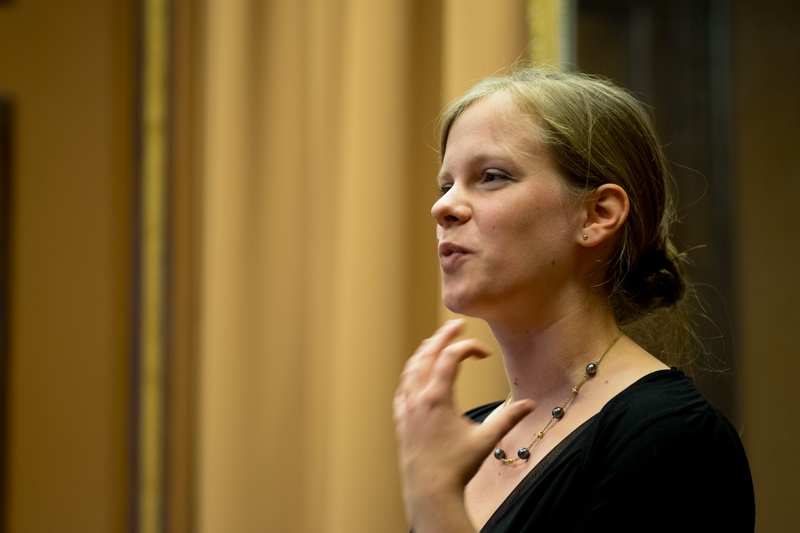 Marie Verstraete (Belgium, 1986) studied recorder, vielle, renaissance viol and medieval music in Leuven, Trossingen and Basel as well as musicology in Trossingen. In 2013 the German Historical Institute in Rome granted her a research fellowship for her PhD project on mass ordinaries in late fifteenth-century Milan, which she is currently working on under supervision of Prof. Dr. Klaus Pietschmann at the Johannes-Gutenberg Universität Mainz. Her research interests include polyphonic sacred music up to 1600, Pre-Tridentine liturgy and performance practice.